What is a holistic practitioner?
And how to find one…
What is a Holistic Health Practitioner?
A holistic health practitioner is any health practitioner who focuses on a whole person approach. A whole person approach includes the whole body, mind, spirit and the wider environment. Health practitioners include doctors, nurses and alternative therapists.
At the BHMA we would also expect good holistic practitioners to be compassionate and self-aware. We also encourage our practitioners to empower their patients to look after themselves rather than relying on the practitioner or treatment alone.
Which healthcare practices are considered holistic?
There are many practices which may be considered holistic, however at the BHMA we believe it is more about the attitude of the practitioner, their understanding of holism and how they communicate with their patients.
In mainstream medicine health professionals may consider making their practice more holistic by listening to and taking account of the patient's story, and by discussing lifestyle or social prescribing. They may also consider referring to other alternative or complementary therapists, or perhaps they integrate these into their own practice.
Many practitioners or alternative therapies would probably already consider themselves holistic practitioners. But are they managing to empower their patients? Are they compassionate and are they thriving themselves as individuals?
Finding a Holistic Health Practitioner
Finding the right practitioner can be daunting so having a checklist can be helpful.
*Do they have appropriate qualifications?
There are so many therapies available and qualifications differ in quality so it may be difficult to ascertain. Consider asking how long their course was and where it took place. A long in-person training would obviously be better than a short online course.
*Are they registered?
In the UK not all healthcare professions are regulated. If they are not regulated, practitioners of a number of therapies can choose to go on an accredited register to show their commitment to good practice. If they are unregistered ask why not. Find out more about checking registration via the professional standards authority.
*Are they insured?
All practitioners should be insured.
*Do they have a code of ethics?
Many professions have their own code of ethics which will include areas such as confidentiality and the principle of doing no harm originating from the Hippocratic Oath. The BHMA pledge, created for our holistic practitioners, is based on the updated WMA Declaration of Geneva which includes practitioner self-care.
*Do they undertake CPD (Continuing Professional Development)?
To maintain registration status CPD is likely to be mandatory. If the practitioner is not registered it would be especially helpful to know what CPD they do. See more about this below.
*Do they seem kind, helpful and knowledgeable?
Do speak to the practitioner before agreeing to treatment. Ask about how they practice and what they might suggest to help with your issues.
*Do they oversell themselves and their approach?
Beware those practitioners who guarantee success and charge a high fee. However good the practitioner, a good outcome can never be guaranteed. Ideally the practitioner should be confident but also humble. Also shop around. Is the hourly rate in keeping with other practitioners and if not ask why. Are there any hidden costs?
*Do they have a good understanding of holism?
This may be hard to ascertain unless you also have a good understanding. At the BHMA we saw the need for practitioners to be able to demonstrate their understanding of holism, along with the other points above. This is why we have recently created a new Practitioner membership which will lead to a listing on our site once we are reasonably satisfied that they fulfil our criteria.
Continuing Professional Development (CPD) for healthcare practitioners
CPD can be broadly defined as any type of learning undertaken which increases a practitioner's knowledge, understanding and experiences of a subject area or role. Practitioners should be responsible for identifying their own learning needs and they should reflect regularly on their standards of practice.
At the BHMA we believe that the personal development aspect is as important as subject knowledge. A truly holistic practitioner should be growing into a more compassionate and wise human being. They should be able to look after their own needs and be able to flourish in their life and practice.
Introducing 'The Holistic Practitioner' – a CPD course for health practitioners and students
The BHMA's Holistic Practitioner course delivers upward of 12hrs of CPD to those already in practice. The content is also suitable for students and the general public with an interest in holistic healthcare and self-development. The course is divided into 5 sections.
Holism & Holistic Healthcare

– an introduction.

Understanding Health

– a lifestyle medicine approach to understanding health.

The Holistic Practitioner

– practitioner self development and flourishing.

The Holistic Consultation

– exploring effective communication to empower patient self-care.

Holistic Healthcare in Practice

– demonstrating holistic principles through different approaches.
For more information about Holism and Holistic Healthcare see: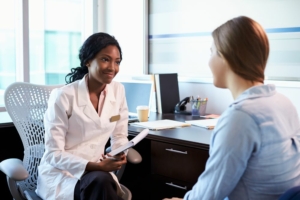 Dr Antonia Wrigley,
BSc, MBBS, MRCGP, FRSA,
BHMA Vice-chair & Holistic doctor