British Holistic Medical Association
Dedicated to education in holistic medicine and healthcare
Re-imagining health and illness through the qualities of humanity
Explore the dimensions of being holistic 
– make your choice by clicking on the word-cloud!
The New BHMA Website
We are delighted to welcome you to the new BHMA website. Discover the dimensions of Holistic Healthcare in our new and thought-provoking resource. Join the BHMA and become part of our growing community. As a BHMA member you will be able to access archived editions of the Journal, receive our newsletter, and access additional resources.
Members – Journal out now!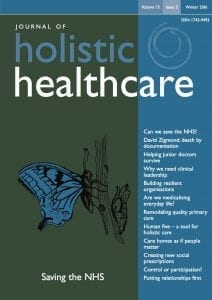 Our Winter journal is all about 'Saving the NHS' with an excellent introductory article by Dr Mike Dixon or the College of Medicine. 
For more on our Journal of Holistic Healthcare go to Journal page. As a member you are able to have full access to the archive of this Journal from 2004.
News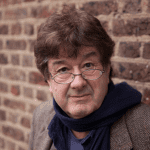 Dr David Zigmond, founder member of the BHMA, veteran GP in one of London's most deprived Boroughs, Bermondsey, prolific writer in support of holistic medical practice and against industrial medicine, has been closed down by the Care Quality Commission (CQC).
See articles in the journal including an outspoken holistic view from BHMA Chair, Dr William House.
Please support us in this by joining the BHMA in speaking out for holistic medical practice.