The Holistic Practitioner
If you are any type of healthcare student or practitioner, and looking to practice more holistically, you are in the right place!
Welcome to our course – for more information and pricing see below.
Who is the course for?
Medical students and doctors.
Nursing students and nurses.
Other NHS or conventional practitioners.
Complementary and alternative practitioners.
Holistic practitioners who want to find new ways to grow.
Anyone else who has a keen interest in holistic healthcare, self-care and self-development.
The content is broad, aiming to touch on the whole of the subject area, to give a HOLISTIC overview. We believe that even experienced holistic practitioners will find something here that will open up new avenues of learning for continued professional development.
Course Aims – Overview
To explore the meaning and experience of holism.
To look at how holism is helpful in healthcare and ways to respond to potential barriers to adopting a more holistic approach.
To gain a working knowledge of lifestyle approaches to health creation.
To explore the qualities & attitudes of a holistic practitioner which we can develop.
To equip you with practical knowledge for your own life inside and outside of healthcare.
To offer you wide-ranging knowledge, along with some of the latest evidence, to fill the void left by mainstream education.
To encourage self-directed learning and self-reflection.
And, perhaps most importantly, to inspire you to continue your explorations of holistic ways of practicing and being.
We believe a holistic approach benefits Practitioner, Patient and Planet

BHMA
Course Length & CPD certification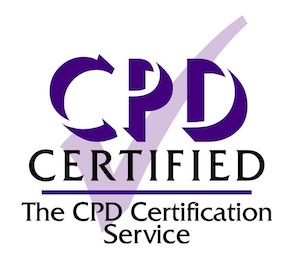 This course is certified by CPD-UK and we estimate that there is a minimum of 12 hours of learning however this will depend on many factors including how much reflection is done and whether exploring the references and resources. For estimates of module timing see below.
When you have completed the course the certificate will be available to download.
Course Content & Structure
The course is divided into 5 main sections:
Holism & Holistic Healthcare – this is an introduction to holism and how this applies to healthcare. We also begin to explore what it means to be 'holistic'. (2.5hrs)
Understanding Health – this section covers some holistic physiology, including epigenetic and trauma. Then dives into the main areas of lifestyle medicine under the headings: Sleep; Nourish; Move; Restore; Connect & Protect (environment). (4hrs)
The Holistic Practitioner – looks at the qualities we aspire to, including compassion & wisdom, and guides us in our self development and flourishing as a practitioner (or as a human). (2hrs)
The Holistic Consultation – looks at holistic consultation models including the importance of being present and listening and how we empower our patients, promoting self-efficacy. We also share 2 downloadable resources for a holistic history and a lifestyle prescription. (1.5hrs)
Holistic Healthcare in Practice – this section aims to give examples of holistic approaches in practice. It contains lots of mini case histories from our colleagues and is divided into those which come from mainstream medicine and those from other disciplines e.g Herbal medicine, Feldenkrais, Acupuncture. It also contains brief descriptions of the therapy/ how the practitioner practices. (2hrs)
The content is from a range of voices, and aims to be multimedia with written content, images, quotations, poems, video and audio. Much of it was crafted for the purpose of this course, some is curated content from other places such as: articles in our journal; our 'dimensions' and Youtube videos.
To keep things interactive, some topics lend themselves to periods of (self) reflection and others, which are more factual, to quizzes. We also include references & resources with suggestions for further explorations.
Course Pricing
We are a charity whose main remit is to support & educate healthcare students and professionals and to inspire them to be more holistic. As such our aim is to keep the cost to you low while covering our costs. To enable this we secured a grant from Gilly's Gift to finance the making of our course.
We believe this course will be very valuable to many of you and we look forward to your feedback.
There are four tiers of pricing – our INTRODUCTORY rates:
*BHMA members:

Practitioner members – FREE
Student and other concessionary members – £5
Supporter & Donor members – £30

Non-members – £60
* Members will need to be logged in to be offered these prices. If you are not a member we would love you to join us as a Member. We have different tiers of membership starting at £37 annually (or £17 for concessions, with proof, for students, pensioners or those on benefits).
Sign up to our Newsletter to be informed when the course is live.