The 'Dimensions'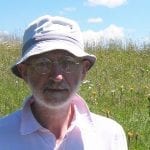 The 12 'dimensions' (or qualities/attributes) of a 'holistic' practitioner comes from our former chair, retired GP Dr William House. It culminated from his years of exploration of what holism meant to him.
Dr House recognised that we, as 'holistic' practitioners, should aspire to be:
And of course Holistic.
This content was originally put together in 2016, by Dr William House, Dr Antonia Wrigley and Dr Thuli Whitehouse, all trustees at the time. It aims to give an introduction to the themes along with resources for further study. The structure from our previous website did not work on our new website so we have now turned them into (blog) posts. There have been some minor additions to some of the dimensions along with the change in format.
You will find more on this theme in our new course: