Social prescribing in London – a GP perspective
Tom Coffey – GP; Mayoral Health Advisor, London
Published in JHH15.3 – Social Prescribing
I joined the mayor's office as senior health policy advisor to the mayor in 2016. I continue to work as a GP, am clinical lead for mental health and children's services at Wandsworth CCG and the joint-clinical lead for emergency care NHS England (London). I also work in A&E in Charing Cross Hospital and am GP advisor to the Battersea Healthcare social enterprise. My remit at City Hall includes providing health policy advice to the mayor and working closely with the mayor's statutory health adviser on matters relating to health policy. However I still find time to use my season ticket for Chelsea FC.
It's estimated that one in every five patients visit their GP for non-medical reasons Click To Tweet
Why GPs need social prescribing
As a GP working in Tooting, south London, many of my patients come to me about problems I cannot solve. Despite continuing advances in medical treatment, there is no pill I can prescribe for many of the reasons patients come to me – for social problems like debt, loneliness, housing issues, family troubles, unemployment or work problems – even though these predicaments are clearly affecting their physical and mental health.
Patients come to my surgery with complex challenges – often they have several health and social concerns, exacerbating each other and making each day a challenge. Finding their own solutions can be very difficult.
And I am not alone – it's estimated that one in every five patients visit their GP for non-medical reasons (Toriesen, 2016).
In fact, this figure should probably be much higher: the Low Commission reported that 15% of all GP visits were for social welfare advice (Low Commission, 2015), let alone the many other issues that affect the quality of people's lives.
So how can I, as a GP, support patients with such complex and multiple non-medical needs? In my experience, social prescribing can play an important role.
The first thing social prescribing does is offer a listening ear, the opportunity for a patient to tell me what's really concerning them. It allows me to recognise it, validate it, and then vitally allows me to offer them something to help with it – a referral route to advice and support beyond (though often alongside) the medical advice that I provide.
Social prescribing offers me an opportunity to provide my patients with a wider range of support. It enables me to help people to improve their quality of life and to feel better. It is a way of bringing together a patient's health, care and social needs, and addressing the issues they identify as important to their health and well[1]being – and to their lives – through access to support and services in the community.
The varieties of social prescribing
There is no single model of social prescribing, but there are many different examples across London and the country of how services are developed and provided.
The Bromley by Bow Centre is one example. Linked to 18 medical practices in the area, it offers holistic support with a full range of services, including working with Macmillan Cancer Support to offer social prescribing for people living with and beyond cancer.
In the London borough of Bexley adults can register with Community Connect to access a range of services, including active lifestyles and befriending and support groups. This borough-wide service is run by Bexley Voluntary Service Council in partnership with Mind.
And in my own surgery, Citizens Advice provides weekly appointments. Appointments can be made by self-referral or a GP may suggest it. The service is for any patient who needs advice, information or practical support with a wide range of issues including housing, debt, legal and welfare benefit problems.
And it is not just GPs that can use these services – there are many examples of other health and care professionals, such as drug and alcohol services and housing associations, building this approach.
All these services are different; social prescribing services work best when developed with individual needs and local services in mind. But core is referring patients to a friendly, capable person, someone who can take the time and has the skills to listen, work with the individual to understand their needs and to empower them to take control of their own health and wellbeing.
Crucial too is a strong and vibrant voluntary and community sector (VCS) that can provide the appropriate services. Long before the term social prescribing came along they had been providing community services, connecting locally to help people manage and improve their health and wellbeing. The VCS is best placed to reach out and provide appropriate support to the most vulnerable members of the community, in a way they can engage with.
Nurturing social prescribing
For social prescribing to grow the VCS sector needs to be an equal partner with NHS and local authority commissioners in developing and delivering social prescribing services. The sector needs adequate and sustainable financial support to play its part, especially with the increasing pressures facing the health and care sector.
Today, more and more people are recognising the value of social prescribing. While it has been well understood within the clinical community for some time that 'you can't drug people into being healthier' this obvious fact is increasingly being recognised by patients and as this happens demand for non-medical, holistic solutions is bound to grow.
For the NHS today, social prescribing features as a key driver within the Five Year Forward View and many sustainability and transformation plans, including all of those covering the London area. Social prescribing has been identified as a means for implementing a range of person-centred approaches based on preventative initiatives and community-based assets. Social prescribing also shares the values that underpin the wider personalisation movement within health and social care.
We know from the evaluations of various social prescribing projects that it also saves the NHS money; by reducing the amount of times people visit their GP and A&E departments. For example, the 2016 evaluation of the Rotherham social prescribing service carried out by the Centre for Regional Economic and Social Research at Sheffield Hallam University showed that A&E attendances of those taking part in the scheme fell by 17%. The esti[1]mated total NHS costs avoided between 2012–2015 were more than half a million pounds: an initial return on investment of 43 pence for each pound invested.
Benefits are wide-ranging: social prescribing also leads NHS healthcare professionals into developing wider relationships with their communities and the third sector, and vice versa.
But the most important benefits are that this approach helps people take control of their own health and wellbeing, thus improving quality of life and helping reduce health inequalities.
 The London challenge and vision
Though social prescribing is available in London, access is at best variable. Some areas have services available to the whole population and meet a wide range of needs for individuals. Other areas are much less advanced, developing these services at different speeds and as part of different strategies. Although we know that many statutory and voluntary organisations are keen to develop more opportunities for patients to access social prescribing projects, this is not happening in a systematic way in London.
The mayor of London recognises this challenge, and that is why in his new London Health Inequalities Strategy (Greater London Authority, 2018), he has stated an ambition to ensure social, non-medical services are available to all who need or want them, and particularly the most vulnerable Londoners. Still, across London's boroughs there is variation in ambition, capacity and crucially resource. For example, we know that there is significant variation between boroughs in terms of how much investment goes into social prescribing, and in where this investment comes from. In the recent mapping of social prescribing services across England carried out by NHS England 47% of services in London received funding from clinical commissioning groups, 29% from local authorities and the rest from other sources.
The mayor wants to understand what can be done to better support areas where social prescribing is less well developed. We have been working with the voluntary, community and social enterprise sector (VCSE), local authorities, and the NHS to explore their different roles, and what the challenges and opportunities are for each sector – including in terms of developing digital solutions.
We know from the evaluations of various social prescribing projects that it also saves the NHS money
This work has informed the development of a social prescribing vision for London. This is being developed by the Greater London Authority, NHS England, Healthy London Partnership and the London Social Prescribing Network in collaboration with several partners across the local authorities and the VCSE sector to support the scale and spread of social prescribing across London.
In developing our social prescribing vison, we sought the views of over 100 social prescribing stakeholders – from a range of services users, including young Londoners, to link workers, commissioners and service providers.
The vision will focus on four key priority areas where we think that we can make the most difference to the growth of social prescribing in London; workforce development including the role of volunteers; evaluation, outcomes development and sharing good practice; improving digital connectiveness; and the provision of more specialist legal advice (debt, housing, welfare, employment etc).
Underpinning this vision is the acknowledgement that for social prescribing to be successful it has to be developed and delivered within an effective and equal partnership between local authorities, NHS organisations and the VCS. The vision is intended to support the link between individuals who have healthcare and support needs with the services offered by the VCS.
The longer term goal is that every Londoner, but especially those in disadvantaged groups with multiple complex needs, will be able to access social prescriptions from the cradle to the grave, so that their needs can be met as their life and circumstances change.
For social prescribing to be successful it has to be developed and delivered within an effective and equal partnership between local authorities
There is no 'one size fits all' solution to this – in fact, that's the very point, that each individual patient's needs are different and will require a solution tailored to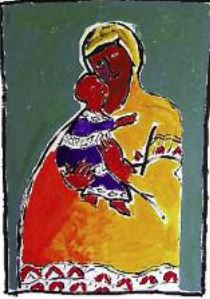 their own needs, and therefore that services need to be developed locally by commissioners, providers and service-users themselves.
For me, as for many other health and care workers – both in statutory services and in the VCS, social prescribing provides an opportunity to improve health and improve lives; working together across London, we can make this happen.
Note: The social prescribing vision for London will be published in Autumn 2018
References
Greater London Authority (2018) The London health inequalities strategy. London: GLA. Available at: www.london.gov.uk/what-we[1]do/health/health-inequalities-strategy (accessed 4 September 2018).
The Low Commission (2015) The role of advice services in health outcomes: evidence review and mapping study. Available at: www.lowcommission.org.uk/dyn/1435582011755/ASA-report_ Web.pdf (accessed 4 September 2018).
Torjesen I (2016) Social prescribing could help alleviate pressure on GPs. BMJ 352:i1436.