Social prescribing for equality and resilience: the SPEAR project
Collette Brown, Social Prescribing Co-ordinator, Southmead Development Trust
Published in JHH15.3 – Social Prescribing
After leaving the Bristol student bubble in 2012, my eyes were opened to the stark inequality faced by the city's residents. Volunteering played a big part in this – from the niggling feelings of discomfort during my internship with Oxfam where my walk to work took me past people who were struggling with homelessness, to facilitating peer support groups for people struggling with their mental health. The former saw me campaigning for equality overseas (while we seemingly ignored our own country's failures in this area) and the latter brought home just how much cuts to mental health services were affecting everyone, but especially those living in more deprived areas of Bristol. I'm passionate about challenging inequality in all its forms and yearn for a more equal society in which labels will only be used for packets of food.
Something which is common to all areas is the level of deep-rooted trauma suffered by individuals – Click To Tweet
We can only provide the dancefloor. It's up to individuals how, or even if, they dance

Michael Marmot, 2015
In the interview for my job as social prescribing co-ordinator a few years ago, I told a story – a story that I felt reflected the idea of the way in which social prescribing would support people; that it was about the individuals that we were helping, rather than about saving the world. The story goes like this:
A man was walking along a beach, and he saw someone dancing in the distance. As he got closer, he saw that it was a young boy and he saw that he wasn't dancing – he was eagerly throwing starfish back into the sea, one by one, as they had become stranded on the beach. 'What are you doing?' he asked the young boy curiously. Without looking up, the boy replied 'I'm saving these starfish. If they aren't thrown back into the sea then they'll die.' The man laughed. 'But there are thousands of starfish on this beach, and only one of you! What difference can you possible make?' The boy picked up a starfish, tossed it into the water and, turning to the man replied, 'I made a difference to that one'

From: Eiseley(1978)
And this is how a lot of people see social prescribing. Someone is really struggling with something visible, they go to their GP, and their GP suggests a non-medical activity to that person – gardening, for example. And the individual attends merrily with no barriers, feels their life has purpose once more, feels able to participate in self-care and reduce their use of NHS resources. But, as I began to design our holistic social prescribing model, and actually began to support people one-to-one in a truly person-centred way, I realised just how far away from holistic social prescribing this analogy was.
It's not about just throwing starfish back into the ocean. It's about finding out why they've become stranded in the first place, and equipping them with tools to reduce the likelihood of them getting stranded again. It's about building resilience, increasing knowledge of self-care, and exploring the underlying reasons for the individual's struggles, then supporting them to address these under[1]lying reasons before (and also often alongside) making steps towards accessing wider groups, activities and support. And with these groups, activities and wider support often come significant barriers – particularly in areas of multiple deprivation: money worries linked to welfare benefit and debt, caring responsibilities, physical and mental health problems and disabilities. If we threw many of the people we work with back into the ocean they would drown. Or in a few weeks' time they would be back on the beach, waiting to be rescued again. So this isn't about rescuing people. It isn't about saving people. It's about building skills and resilience within people to save and help themselves. And it's about building a community so that it's ultimately that community looking out for one another, rather than 'service providers' providing services.
SPEAR (Social Prescribing for Equality and Resilience) operates across Bristol. SPEAR focuses on the areas of highest deprivation scattered across the city. They are among the most deprived 10% of communities in the UK. Each SPEAR partner organisation (Knowle West Healthy Living Centre, Southmead Development Trust, Wellspring Healthy Living Centre and The Care Forum) is embedded in its local community. This is about person-centred, place-based health. We've been working in our areas of benefit for many, many years. We are trusted by our local communities. We have the assets of community centres. People are happy to meet a link worker at, for example, The Greenway Centre (a community hub), because their friend Beryl goes to the strength and balance class there, and Heidi from down the road works in the café. It's a safe place – like their GP surgery. But it's in, and of, the community.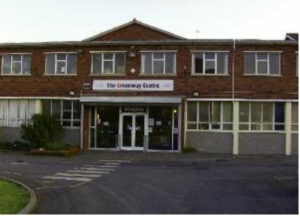 Individuals are mostly referred to SPEAR by a health professional, but they can also self-refer. They then meet with one of our social prescribing link workers for an initial one-to-one session, which involves exploring why they feel they were referred and what support they feel they need rather than relying on their GP reasoning – the two are often different. This session also involves goal[1]setting – thinking about what difference that individual would like to see in their life. And this is all with the aim of supporting and equipping the individual to access what are deemed as non-medical sources of support in the community – gardening groups, exercise groups, art groups – of which there are hundreds.
Wouldn't it be great if people just came to us wanting to know where a local knit and natter group was, and then popping along to it regularly and declaring that all of their longstanding needs were now met? But, as you can probably imagine, it doesn't quite happen like this. Most people who access our service need what we call a 'supported referral'. This is invariably due to them being negatively affected by their social situation – the social determinants of their health. This results from being born (by the luck of the draw) into an area of multiple deprivation. When people have massive 'fires' burning in their lives – welfare benefits, debt, caring responsibilities, lack of education – just giving them a leaflet for an art group and arguing that this will have a massive positive benefit on them won't have much impact.
So this supported referral involves us working with the individual to help address some of these social determinants – be it form-filling, access to education, housing support or additional barriers that are preventing the individual from taking steps towards self-care. It is only when these blocks are addressed by walking alongside the individual that a relationship of trust starts to build and real and lasting change begins to happen. These individuals can then be supported to access our structured programmes – art, cooking, volunteering, physical activity and walking for health – which are each led by partner organisations. These are supported, themed groups which act as a stepping stone to community-based support and take people a step closer to taking control of their own health and wellbeing.
We work to a holistic, person-centred link worker model – tailored by each partner to the community they work in. We firmly believe that there is not a one-size fits all approach to social prescribing. The model needs to be bespoke to each community – even those communities within SPEAR. Yes, there needs to be universal social prescribing coverage across all areas, but what this coverage looks like will differ in each area according to need, demographic, level of health and wealth inequality to name but a few distinguishing features.
Some areas will need more of a community development approach – particularly areas of Bristol such as Stockwood where activities and groups to support people to access are few and far between. Others, like Southmead, will need link workers who are very skilled in welfare benefits support due to the cuts to local provision of information, advice and guidance services. Lawrence Hill will need specialist Somali-speaking link workers to ensure that the Somali families who make up a significant percentage of its demographic are able to access the support. In Greater Fishponds, community spaces are scarce and so the social prescribing project is not able to operate out of a community centre. They have adapted the model so that link workers can visit individuals in their own homes, meet them in a café or any other space where they feel safe.
As such, SPEAR is a locality model – working with the strengths in each of our partner's communities. Hence the model differs in each area of benefit. The asset of Southmead Development Trust's community gym means that supported, specialised exercise sessions for individuals with specific long-term health conditions is something that we can much more easily provide than the other SPEAR partners. However, the key asset of Wellspring Healthy Living Centre is a community kitchen and art room, with associated staff. This enables frequent provision of healthy cooking and wellbeing arts courses tailored to a variety of different cultures which make up their local community. Knowle West Healthy Living Centre's asset is their walking-for-health trainer, who can offer walk leader training and support to set up new walking groups. The Care Forum has established and matured volunteer projects within Greater Fishponds and is able to build on this to support their clients to progress to volunteering for SPEAR, working one-to-one with people who are referred to SPEAR, helping those people to access supported community activity whilst continuing to build on their own skills and resilience.
Something which is common to all areas that SPEAR works in is the level of deep-rooted trauma suffered by individuals and that sometimes the link worker is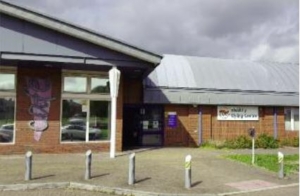 the first person an individual has spoken to about this. Again, the approach is different between localities depending on available provision and level of need. Indeed, for three of SPEAR's partner organisations (Wellspring Healthy Living Centre, The Care Forum and Southmead Development Trust), the supported referral follows a psychosocial approach. This is reflected in the skillsets of the link workers and the greater number of referrals for individuals struggling with their mental health. Many of these troubled residents would have previously met the threshold for NHS secondary care mental health services.
Knowle West Healthy Living Centre similarly receives a significant number of referrals for people with mental health issues, and will refer to local community based mental health services or through referrals to Bristol Wellbeing Therapies or others. They also see a greater number of clients with lifestyle challenges. Due to their longstanding reputation for lifestyle support, their workers have additional training in food and nutrition and in developing peer support work.
Perhaps the draw for individuals, who might in the past have been shoehorned into other statutory services, is the truly holistic, person-centred approach that all our link workers take. For us, it's not about sticking diagnoses on people; nor is it about fitting people into the neat little boxes that society has constructed. This invariably means 'cutting bits off people', that is, reducing them to a set of problems that match a service offer.
Inevitably those unwanted bits that don't fit the service tend to be the very parts that make up the essence of their being – their individuality, their spark. The most important thing link workers have is time to spend with people – to listen to them, to hear what they truly want and need. Added to this, the worker must have a genuine desire for people to live the best life that they possibly can.
This ties into the asset-based approach that SPEAR partners follow. Along with asset-based community development (ABCD), which is part and parcel of our work, we also look for the strengths or 'assets' of the individuals themselves. Some of the first questions our link workers ask people are: 'What's good about your life at the moment? Social prescribing for equality and resilience: the SPEAR project SPEAR IN BRISTOL Knowle West Healthy Living Centre Something which is common to all areas is the level of deep-rooted trauma suffered by individuals ❛ ❛ © Journal of holistic healthcare ● Volume 15 Issue 3 Autumn 2018 21 What do you enjoy doing? What works well? What's worked in the past?' Often this takes people back, because they're fully expecting to talk about all the things that are going wrong for them at the moment. But we don't see people as what they are lacking. We don't define people as 'well and able to contribute to society' or 'ill and never going to amount to anything'. Everyone has something to give to society. Everyone has a spark within them: it's about finding that spark and running with it.
Here is an example of an older woman I was working with who I supported to access our wellbeing arts programme. As a result of her getting out of the house for the first time in many months, she rekindled her love of creativity and started attending a local art group. She also began writing poetry again, and asked why I didn't set up a writing group. However it was important to our model, and to this person, that I didn't entertain this idea. Instead, I asked her why she couldn't set one up herself. Her response? 'People like me can't go around setting up groups!' 'People like you?' I asked. 'Yes, old people, people who don't have any qualifications, people from Southmead.' I challenged this. We discussed the barriers; we discussed the fear that was underlying this; we discussed the support I could provide. And now her writing group takes place every Tuesday morning and they're planning a spoken word event. As such, the work of the link worker is also about challenging the status quo. It's having difficult conversations with people, and showing that just because things have always been done a certain way, this doesn't mean that things have to continue to be done that way. It's asking: 'Why not?
What is essential in all communities is that the importance of the 'pill end' of social prescribing is acknowledged, and appropriately funded. Supporting activities in the local community that people can access (along with the plethora of small, local community groups and activities) is integral to any social prescribing model. Someone once said to me 'you wouldn't expect a GP to give a patient a medical prescription then send them to an empty pharmacy. There need to be sweets in the sweet shop'. The time a link worker spends with someone is just as important as what they are ultimately supported to access. Both are essential for long-term and sustained behaviour change.
For SPEAR, this means that we invest in structured programmes. Each SPEAR partner has a specialism – wellbeing arts, kitchen on prescription, physical activity, walking for health groups and volunteering. However it also means that our co-ordinators and link workers dedicate time to community development work – be it supporting smaller organisations to apply for funding, or supporting local residents to set up new groups where there may be gaps. This also relies on strong networking between other community-based organisations and 'on the ground' workers – to share resources, knowledge and to avoid duplication.
So what does this all actually look like in practice? The story of Brian
Brian's GP referred him to our Healthy Alternatives SPEAR project. Initially Brian found it difficult to engage with the service. Our link worker phoned and left messages several times before Brian responded, saying it was unusual for him to answer as he wasn't speaking to anyone at the moment. Brian described feeling very stuck and low, and unable to motivate himself, however after the phone call with the link worker he agreed to meet her at the Greenway Centre.
At Brian's first session he described feeling very depressed, and suicidal during the winter months. He described anger issues and debt problems, and he had served several spells in prison. Brian wasn't sleeping well due to a noisy neighbour, was unhappy with the state of his flat, and mentioned that bad things had happened to him as a child but that he couldn't talk about them. Brian also had a recent diagnosis of diabetes which scared him as a family member had lost limbs due to diabetes.
With the link worker's encouragement, Brian considered the things he was appreciative of in life: his dogs, being outdoors, and his skill at darts playing. He was very keen to get out of his flat, and agreed to try our weekly gardening group, and take part in a local community cooking workshop. Brian attended these and really enjoyed the gardening group, committing to weekly attendance and building a good relationship with the facilitator, helping her at other gardening projects in the area.
In further sessions the link worker supported Brian to address the practical issues of his debt and housing, alongside establishing more social activities. The link worker helped Brian apply for a charity grant for new flooring, a bed and a cooker; to fill in forms for an occupational therapist assessment for bathroom adaptations; to engage with a financial advice agency to make a Debt Relief Order; and to organise his utility and household bills so that he makes regular, manageable payments. The link worker gradually encouraged Brian to make phone calls himself. Initially he was worried about becoming angry or abusive with call staff, which was his usual reaction when stressed, but he overcame this through practising anxiety management skills. The link worker also provided foodbank vouchers when Brian's finances were tight.
The work of the link worker is also about challenging the status quo
After additional encouragement by the link worker, Brian made an appointment with a diabetic nurse to discuss his fears around his diabetes. This led to him making an appointment with Southmead Development Trust's exercise on referral co-ordinator to explore ways in which he could better manage his condition through improved diet and exercise.
Brian was keen to do more outdoor activities, and joined the supported open water swimming and social group run by Healthy Alternatives. There he met a local fisherman who encouraged him to get a licence, and offered to share kit and advice with Brian. Brian expressed how encouraged and grateful he felt for the kindness and welcome of the people he met at the activities. Building on these successes the link worker encouraged Brian to think about volunteering, and he began voluntary work at the Greenway Centre, and has become involved with a local group setting up a new city farm.
As Brian became more confident with the link worker, he spoke about the childhood trauma which he saw as the root of his mood problems. Despite stating that he didn't want counselling or support for this, over subsequent sessions he admitted how helpful he found it to 'open up' to someone, and the link worker discussed options for ongoing support for him to continue 'opening up'. Brian engaged with a local trauma and substance abuse charity, and is on the waiting list for counselling.
The time a link worker spends with someone is just as important as what they are ultimately supported to access
Ultimately, this is about relationships. It's about believing in people, increasing their feeling of self-worth and enabling them realise that life can be different. It's about building resilience. And it's about empowerment, which means not doing anything for people that they can do for themselves. And sometimes this means people not doing what we really feel is the right thing for them. Because we don't have the right to say what the right thing is for anyone. It's up to individuals to make decisions for themselves – it's up to us to ensure that they are equipped with the knowledge that enables truly informed decisions.
It's about believing in people, increasing their feeling of self-worth
So by all means, let's throw starfish back if they're stranded. But for any sort of long-term change and prevention we also need an understanding of why they got stranded in the first place so we can make sure they don't get stranded again. Often this will involve building relationships and the facilitation of self-care that are central to a strong, person-centred, holistic social prescribing model.
References
Eiseley L (1978) The star thrower. London: Vintage Books
Marmot M (2015) The health gap: the challenge of an unequal world. Speech at Festival of the Future City, Watershed Theatre, Bristol.