A better future for healthcare – series
This November (2020) the College of Medicine is 10 years old. We intend to use this as an opportunity for renewal. For some time it has become clear that we need a new medical perspective. Not only to withstand the ever-increasing incidence of long-term disease but also to overcome problems created by our current methods such as increasing antibiotic resistance and addiction to opioids. Covid has further shaken medical complacency.
Consequently, we have brought together some of the best talents and leaders within the College of Medicine to write 15 short chapters on how medicine needs to change in all its various areas from addressing inequalities and developing local communities to improving the lifestyle of our young and the elderly. The five extracts that follow are a preview of a manifesto to be launched later this year. It will not be just another think-piece; it outlines quite specifically how the college and others will extend the reach and effectiveness of medicine over the next 10 years. The time for talking is over and we need to be bold and challenging, which is exactly what we intend to do. You can be the judge of that and this issue of JHH will give you a flavour of our revolution to come.
Michael Dixon
Chair if Council, College of Medicine
The 5 extracts including this one:
Reimagining a healthful environment
Reimagining medical research
Nurturing self-care
Reimagining practitioner wellbeing
Creating a fairer society and answering the challenges of Marmot
Simon Mills,
Selfcare lead, College of Medicine; Herbal Strategist at Pukka Herbs
Published in JHH17.3 – Beyond Covid
The issues
There is an urgent need for improved resilience against both physical and emotional causes of ill-health. While the health services have had to become more focused on critical care, they have been unable to provide all the support and comfort needed for people with chronic conditions or social needs. Nor is under-resourced social care able to fill these gaps. A result has been increasing health inequalities, reduced societal care, reduced health literacy and increased mental and physical diseases, especially those linked to poor lifestyle. These problems have been exacerbated by shielding during the corona – virus pandemic, with further reduction in access to health services, including to primary care, and increased social isolation. On the other hand a call for greater self-care and individual resilience could be equally damaging. Putting expectations on people in chronic ill-health and deprivation to take more responsibility for themselves can increase pressure and perceived inadequacies. Encouraging personal resilience requires nurturing, mostly from the community itself.
The solutions
Healthcare resources should be redistributed to empower individuals and communities to remain well, resist disease and recover better. The emphasis needs to be on new ways to nurture self-care, giving people the tools and support to look after themselves and their families. As envisaged in NHS supporte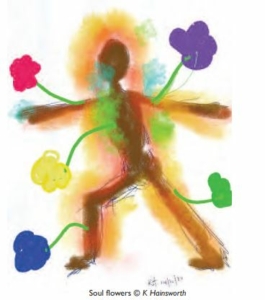 d self-management schemes, more health professionals should be upskilled with coaching and motivational interviewing skills. We should also work with NHS social prescribing initiatives to help health professionals better identify and partner with the diverse community resources and local health support networks that can offer the best support to individuals in need. Such engagement should include communities of different cultures and health wisdoms. As well as providing closeknit social empowerment, traditional lifestyle and mind-body practices can empower wellness and health within their communities.
Practical actions
Set up a college 'nurturing self-care' programme to include its social prescribing activities.

Within this programme deepen current engagement with the Social Prescribing Network, identify beacon projects and highlight the work of community health champions engaged in integrated social prescribing projects and collaborative partnerships, including with charities and the private sector.

From this work compile a toolkit of best practices to help those who wish to create their own local programmes. This will link to the NHS-commissioned Self Care Toolkit resource on the College's online Our Health Directory.

Develop new professional development opportunities, including coaching skills, including with the Institute for Social Prescribing at the South West Academic

Health Science Network.

Set up a model healing gardens project at Frome Medical Centre to provide both social prescribing opportunities and self-care guides to natural home remedies, in partnership with Pukka Herbs, to be rolled out nationally.