Building a local community food system
Phillip Sharratt, Chief Executive, Somerset Local Food Limited
Published in JHH16.3 – The Real Food Issue
With 30 years' experience of working as a business and management consultant, I arrived in Somerset in 2005 to deliver a project that supported small businesses to become more successful. Since then I have delivered numerous economic and community development projects with a strong social purpose, including tackling poverty by helping people to set up their own business, working with construction businesses across the south west to adopt environmental technologies, and introducing computer coding into primary schools to help give children new skills and possibly support them to achieve their future potential. I joined Somerset Local Food two years ago and have led the transition of the business from a commercial model to a community-owned not-for profit Community Benefit Society.
The big challenge
The global food sector accounts for between 14% and 30% of global greenhouse gas emissions (Vermeulen et al, 20912) with around 50% of those emissions attributable to transportation, refrigeration, packaging and waste on a scale not previously experienced. Over-production and commoditisation of an abundance of
processed food is making food a less valued, cheap and disposable commodity, And the well documented visual quality requirements for fresh produce is forcing farmers to dispose of unattractive yet perfectly edible food. These requirements have reduced consumer choice to an homogenised range of fresh produce grown for appearance and yield, and caused a loss of ancient heritage varieties whose unexplored genetic properties may well prove crucial to withstanding the impact of climate change.
Food is the most important thing to our health and to our life, yet we degrade it and don't value it properly. At the end of the day, farmers will only produce to what the consumer wants. It's about everybody taking responsibility, taking more interest in their food and where it's produced.

Walrond, 2019
Good food' is a term coined by the Bristol Food Policy Council to describe the broader value of real food. 'As well as being tasty, safe, healthy and affordable, the food we eat should be good for nature, good for workers, good for local businesses and good for animal welfare.' And yet even this definition misses the true power of good food to bring people together, to build community, and reconnect people with nature and each other, and thereby mitigate the health and wellbeing challenges we all face in an increasingly fast, disjointed and isolating society.
Somerset Local Food
We launched as an online food retailer in 2002 in the early days of slow dialup internet. An existing network of farmers markets in Somerset brought together the market gardeners, family-owned farms and small-scale food producers which didn't have outlets through supermarkets or large retail chains. By broadening
their consumer base – selling produce online and delivering orders across a much larger area that included the cities of Bristol and Bath – small local growers stood a better chance of achieving traditional business development targets of increased turnover and job creation.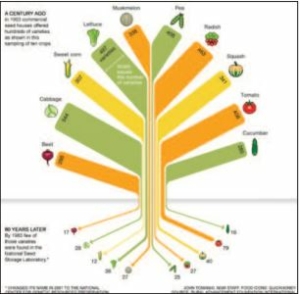 Initially Somerset Local Food was a roaring success, and achieved it's purpose of 'supporting small-scale food producers'. Then, as supermarkets started retailing online, sales volumes went into a decline, and growers tried to
compete on price by reducing their own margins. Inevitably the next 10 years saw waning numbers of market gardeners and small-scale family-owned farms, and a large turnover of local micro-food producers.
The initial organisation had failed because it treated food as a commodity: a tool for creating financial wealth and jobs. So another approach was needed, one that recognised the broader social impact for 'good food' to boost community engagement and increase social capital. An understanding of these vital added values would remind potential consumers that in reality there can only be one price for food, a price that reflects the true cost to society and the environment. Buying 'cheap food' in fact creates a debt that our children and grandchildren will have to pay for an overburdened health system, soil degradation, declining biodiversity, continued destruction of natural habitat, and our inability to curb the impacts of climate change on food systems. In addition, all these factors will have an enormous impact on rural communities.
Two years ago Somerset Local Food received significant social investment to transform into a not-for-profit social enterprise. With new branding and website and a committed purpose it is now thriving and once again growing communities through food, and supporting local smallscale, community food growers, farmers and producers who are passionate about healthy food, and about protecting and enhancing the natural environment. We are helping build networks among those food producers to share knowledge and experiences, and encourage them to collaborate to develop plans for extending access to good food for local communities using limited growing space.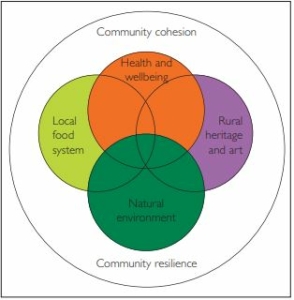 Our community of consumers identify and recommend new suppliers and suggest which growers and producers they would like to meet through visits to farms. These gatherings for enjoying local produce always generate conversation and new friendships. There is also a growing recognition among community food producers that they are not competing with each other; that through collaboration we can grow the market for good food and improve its nutritional value, while building stronger, more resilient and coherent communities passionate about good food and their natural environment. Together we can offer a broader choice including heritage varieties of fresh produce, more traditional cuts of meat no longer offered by supermarkets, and we are seeing a growing appreciation of local foods, such as the amazing choice of cheeses and dairy produce.
The Good Food Network
Through the Good Food Network – lately established with the support of Resonance, a social impact investment company – we are already beginning to deliver projects. A pilot distribution network will be aiming to move seasonal produce gluts between local distribution hubs, and enable improved crop planning across the entire subregion, with Bristol to the north and all of Devon to the south. Bristol is a former Green Capital and currently a Sustainable Food City. Its well established and productive community food system, led by Feed Bristol, incorporates not only a network of community farms and small-scale producers, but also independent food retailers, catering and hospitality businesses. To the south in Devon there are many established community farms, producers and retailers, so it makes sense to link all these local food systems and so increase efficiencies through collaboration and create a bigger social impact through knowledge-transfer and by sharing assets and produce.
We are now eagerly anticipating the roll-out of social prescribing so we can engage with GPs and primary care agencies for mutual benefit. By bringing good food to many more people we can improve local health and wellbeing, while building social capital and at the same time protecting and enhancing our local natural environment. By working together like this to join up the dots, the Good Food Network's impacts could be felt far beyond the south west of England.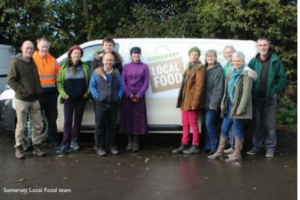 References
Vermeulen SJ, Campbell BM, Ingram J (2012) Climate change and food systems. Annual Review of Environment and Resources, 37, 195–222.
Walrond R (2019) Positive News [online]. Available at: www.positivenews/environment/agriculture/farming-in-somerset-in-anera-of-climate-change (accessed 23 August 2019).