The Real Food Campaign
The BHMA are firing up a coalition of parties to promote the life-giving and overlapping areas of sustainable agriculture, lifestyle and diet. This is our chance to tell a story about the healing power of relationships; with the soil, with food, and with one another.
The overlapping Venn diagram that connects soil, soul and society reveals that we have to start viewing nutrition as impacting of many levels – from the genome to the ozone layer. 
BIG PICTURE: meat production makes huge amounts of methane – contributing to climate change; agribusiness has impoverished the soil microbiome; and in parallel, we are seeing a depleted human microbiome. We are far from sustainable in the way we produce, sell and eat food -resulting in far-reaching negative consequences for mind and body.

Yet how quickly things can change.
The  EAT Lancet recently published a paper proposing a semi-vegetarian diet for a small planet. And this year we see an unprecedented wave of veganism as supermarkets embrace marketing and profit opportunities (although not all of what's on offer is necessarily of high nutrient quality). Meanwhile, as proponents of different fats and carbs continue to slug it out and evidence for diet-cancer links grows ever stronger; mainstream medicine waits in the wings for definitive answers. 
Now at last, in the year that The Lancet has declared 'the year for nutrition,' voices are being raised against the unholy marriage whereby Big Food makes us sick and Big Pharma sells us the 'cures'.  
Newsletter
Keep up to date with developments, events and opportunities to get involved with the Real Food Campaign.
Newsletter
Real Food Gathering: April 27 – 28th
On the weekend of April 27th, we brought together a powerful coalition representing organisations in the UK with an interest in health, sustainable agriculture and nutrition.
Based in rural Somerset, this weekend retreat will be a chance to listen and give talks on the subject of 'Real' Food and will culminate in a Sunday session of collaborative working and ideas generation for how we can make a REAL difference to people's wellbeing, health and the state of the planet.  This event is by invite only though we hope this is the seed to upscale to wider and more inclusive opportunities! We will be sharing the outputs of the event, including video highlights of the presentations, with our members.
Autumn Journal: Soil, Soul & Society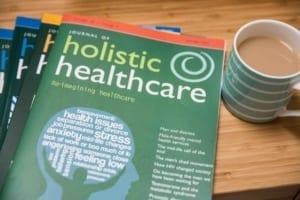 Soul, Soil and Society: our autumn journal will focus on 'real food', publishing think-pieces from
those who are striving for change in the way we produce and eat food, in our understanding of
nutrition, and in our relationship with the planet and each other. If you would like to contribute an
article on the topic of sustainable food systems – for healthy people and planet – please do get in
touch: journal@bhma.org. Deadline for submission outlines is 30 May.
To get the journal, become a member.
Student Essay Competition
In our 13th year of running, the BHMA is calling all medical and nursing students to submit their essays on the title:
"Is food the foundation for good health?"  
The winning entry will receive a prize of £250, their article published in the Journal of Holistic Healthcare and a year's membership subscription to the BHMA. The three runners-up will each receive a year's membership subscription to the BHMA.
DEADLINE: 30th May
DONATE
Can you support the Real Food Campaign?
Your financial support is critical to the success of the Real Food Campaign and will enable us to build a strong voice and share the incredible expertise and ideas we are gathering. Donate now to support a movement seeking positive change in the way we produce and eat food.  We promise to show you where every penny of donations are spent.
DONATE