Current and Recent Events
11th to 13th November 2016
Yoga, mindfulness and self-compassion retreat for doctors

What is the nature of your inner dialogue when you do something you regret?  Is it anything like this:
"You idiot!"…"What's wrong with you?"…"You should have known!"?
If so, you are not alone.  We all have access to the blaming inner critic. In the school of life, however, is the inner critic really our best teacher? From educational principles, we know that the atmosphere for learning is important. Filling our internal classroom with shame and guilt is less likely to lead to learning and growth, and certainly less likely to lead to happiness.

How, then, to embed our ongoing development in an intention to enrich life for ourselves and others? By moving from the language of moralistic judgment – of 'good', 'bad, 'right' and 'wrong' – towards connection with our needs and those of others. Our inner dialogue might then proceed along these lines "I am not behaving in harmony with my own needs"…"What needs are alive in me right now?"…"What need was I trying to address then?".
A space to renew through Yoga, mindfulness and reflection
Come and join us for a luxurious weekend of self-care and renewal in Lavenham, Suffolk. We will be offering yoga to unwind, and reflective workshops to enhance your wellbeing. You will be nourished by home-grown, home-cooked food. And you'll have free time to spend by the log fire or in nature.
---
22nd to 25th September 2016
To celebrate the Resurgence 50th anniversary: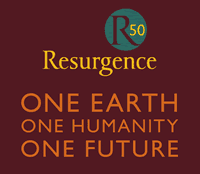 RESURGENCE 50: ONE EARTH, ONE HUMANITY, ONE FUTURE
at Worcester College, Oxford 
Tickets: can be bought individually for each session or event, at a charge of £2.50 per booking. Speakers' Sessions: £10 per person. Celebratory Meal: £75 per person. A 10% discount for all bookings of £50 or over.
Featuring over 50 leading international speakers and change-makers plus dance and music performances.
---
7th June 2016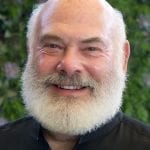 NOTE CHANGE OF VENUE: due to popularity of this event – new venue below
Venue: Lecture Theatre 1, University of Bristol School of Chemistry Building, Cantocks Close, BS8 1TS
Date: 7th June 2016: 7.30-9.00 pm
Andrew Weil: World renowned leader and pioneer in the field of Integrative Medicine; Director of the Arizona Centre for Integrative Medicine & Clinical Professor of Medicine and Professor of Public Health, University of Arizona
 Is the current healthcare crisis going to be solved by more hospitals, drugs and surgery, or by changing our approach?
Are doctors taught enough about nutrition and other lifestyle approaches to treating illness?
How can conventional and complementary medicine work together to suppor health and wellbeing?
Should physical and psychological complaints be manage by different specialists and unconnected treatment approaches?
How can people become equal partners in their own healthcare team?
How can we ensure medicine is delivered in a way which values people as much as protocols?
Conference venue: Royal Society of Medicine, 1, Wimpole St, London W1G 0AE
The first UK conference on food and medicine will review cutting edge evidence to answer questions such as:
What is a healthy diet?
What is the truth behind the fat/sugar media storm?
How can food be used to prevent and treat different problems and diseases?
Does the food is produce affect health?
This is a conference on not only research data, but practical examples of culinary practices for health used in general practice, care homes, schools and more.
Speakers include:                                                       
Dame Sally Davies, UK's Chief Medical Officer  
Duncan Selbie, Head of Public Health England
Dr Andrew Weil, US holistic health advocate
Professor Bharat Aggarwal, professor of Cancer Medicine (Biochemistry) University of Texas, USA