2017 Student Essay Competition
In this eleventh year of the competition we invited healthcare students to submit an essay with the title:
'Re-imagining healthcare – in partnership with nature'
We asked students to write an essay in up to 1500 words in which they radically and critically consider the future of healthcare in the context of the natural world.
Though topical, this is once again a challenging title at undergraduate level. Undeterred, students rose to the occasion with many excellent submissions. Here the judges were looking for writing that was well researched whilst incorporating their own experience of the natural world in terms of health. This year's winner, Maddie Leadon, from the University of Cambridge, accomplished this with a simplicity and directness of style that was a pleasure to read. Maddie has been awarded the prize of £250. In 2nd place was James Bevan, a first year student at the University of Southampton. He opted to focus on mental and nature. A close 3rd place was Fiona Field from Imperial College, London. Both of these runners-up wrote excellent essays. 
Past Student Essay Competitions

Each year we run an essay competition for medical students with some excellent essays which you can see below. 
2016 Student Essay Competition
In this year's Student Essay Competition we asked the students to write an essay of up to 1500 words on the following title:
Diagnosis: Are we medicalising human experience? A radical review.
This is a challenging title at undergraduate level, but the entrants streamed in from all across the UK and the standard was remarkably high. Interestingly, many of the entrants did not assume that medicalisation of human experience is necessarily a bad thing, as most writers on the subject seem to do. We were looking for a well-researched essay that set a balance of scholarship and humanity, and covered all the key issues relevant to the title. This year's winner, Vinay Mandagere from the University of Bristol, wrote a short essay that achieved all of this. Vinay will receive a cash prize of £250. The two runners-up, Alice Redfern from the University of Oxford, and Robbie Newman from Imperial College, London, were also highly commendable.
2015 Student Essay Competition
This year we asked for an essay based on one of the words from the BHMA "Holistic dimensions". This was a collection of eleven words (now twelve) describing the holistic approach to healthcare:
connected – compassionate – self-caring – intuitive – integrated – empowered – resilient – balanced –  diverse – meaningful – community-minded
Together they encompass the qualities needed to become a holistic practitioner. We were looking for stories that illustrate one of these themes via the student's personal or professional life.
Once again a difficult decision, the judges opted to name two winners both wrote on Compassionate. 
Joint First Place
Third Place – on Resilient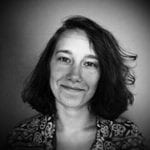 Tamar Witztum Yr2, Bristol
Resilience in holistic care: Learning from Alice Herz-Sommer
Fourth Place – on Connected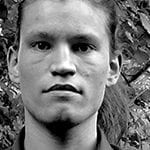 Julius Kremling Yr 4 Ruhr, Germany
Why connection matters: Understanding patients' illness by understanding their reality
Special commendation goes to Louise Cox Yr2, Bristol – on Resilient
Holistic Healthcare: Being Resilient

2014 Student Essay Competition
The given essay title was:  
"Coping with your own vulnerability in caring for a person who has a long-term condition"
Nearly all the entrants wrote about their experience within their own circle of friends and family. Some of their stories included harrowing events, told with a degree of emotional insight well beyond their ages.
This was the first year judges decided on joint winners. Their essays were outstanding in their honesty and in their clarity of thought and expression. Both essays were published in the Journal of Holistic Healthcare.
Joint First Place