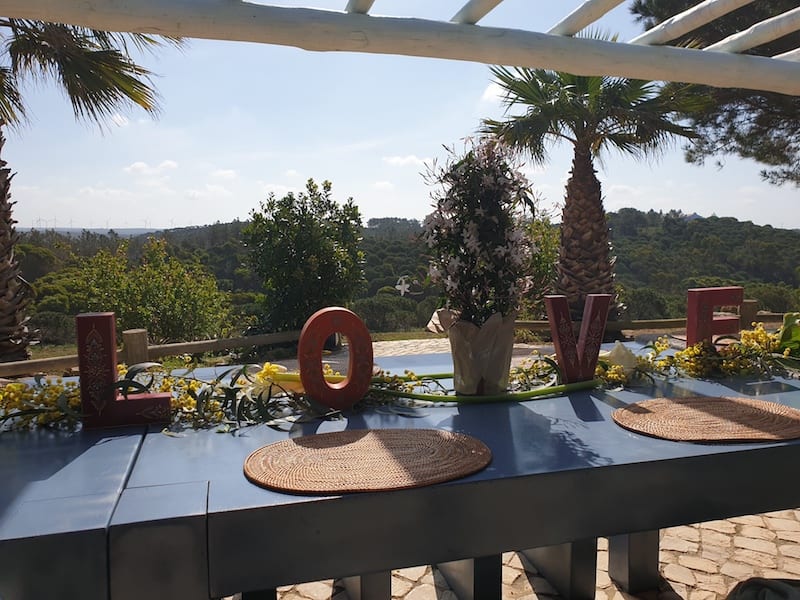 CARE FROM THE HEART – educational retreat for medical doctors
6th October 2021

-

10th October 2021

|

£1395
CARE FROM THE HEART
Educational retreat for medical doctors
The educational retreat "Care from the Heart" originated from the need of medical doctors to maintain a better grip on their own professional and personal functioning within a strongly changing and hectic medical culture and recent inhuman circumstances in the medical field due to Covid-19.
Medical education fails to confront the fact that becoming a doctor involves an emotional burden whose consequences can lead to maladaptive coping.  Nor are we taught ways to self-regulate. In addition, doctors are ashamed to admit or discuss the difficulties they face when their everyday work means they are in constant contact with suffering and unsatisfactory outcomes.
The "Care from the Heart" program is a co-creative innovative program organised by Yokoso (Center for medical & educational retreats in Amsterdam, The Netherlands) and the Westminster Centre for Resilience. The program inspires and re-trains how you as a medical professional can thrive optimally and how to take good care of yourself. Become a heart-full and future proof doctor!
Who is this for?
The "Care from the Heart" educational retreat is a must for every medical doctor who resonates with the content and is in need of better self-care and of optimising his/her performance.
We also emphatically invite junior doctors to sign-up as this program will be a big present for your further career.
What to expect?
All kinds of factors put the medical professional under great pressure. The increasingly protocol-driven care provision and the increased "production" pressure challenges us to continue being able to carry out the profession with sufficient dedication and compassion. By literally stepping out of the system at another place in the world (Portugal), the doctor creates space for quality time again, making it possible to reflect on his or her professional performance. This retreat focuses on a deeper layer that is hidden within professional performance. This deeper layer gives an important meaning to the way in which the doctor provides care to the patient. We call this personal performance. This mainly concerns attention and awareness. The physician is enabled to connect more with himself, his or her patient and his or her colleagues. This contributes to more job satisfaction and vitality of the medical professional and an effective doctor-patient relationship.
The above is achieved through a unique coordination of various components; The Balint intervision method is interspersed with various effective communication skills and introspection. Mind & Body sessions with a deeper focus and the scientifically proven relaxation response from kundalini yoga and intensive breathwork. This combines with the magical Nature of southern Portugal, which forms an important part of the program, to create a complete wellbeing experience.
For a sustainable end result of this training, there is sufficient time for reflection and space during this five-day trip to process and absorb the material.
Other program components:
Daily breakfast, lunch, and dinner
Integration of leadership modules
Personal coaching
Silent walks in a nature reserve
Enough space for personal interpretation & relaxation e.g swimming, hiking and mountain biking (for which there may be an additional charge)
Massages (additional charge)
Location:
The Care from the Heart program takes place within a 46-hectare nature estate with spectacular views on the south coastline of Portimao. The nearest town is Silves, a historic and delightful town, which was originally the ancient capital of the Algarve. Today, Silves is peaceful and unhurried, but remnants of this illustrious past can be seen scattered throughout the town. This includes the imposing red brick castle, the impregnable town walls, and the Gothic cathedral, built on the site of a magnificent mosque. For visitors, Silves is a joy to explore and has a distinctly Portuguese ambience, with open-air cafes, cobbled streets and a relaxed pace of life.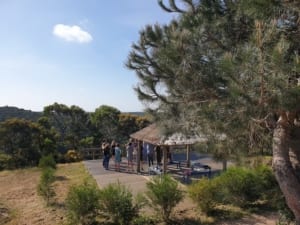 We stay at Rose Mountain Retreat Center located at the top of the "Monte". Here you become aware of the enormous natural space, the power of the elements in the region and the overwhelming beauty of one of the world's last-kept secrets. A place to experience the beauty of nature and to have an empowering experience.
In between activities you can relax in different spaces, with a beautiful view of the surroundings. The double, triple or four-person rooms have sufficient space and are pleasantly furnished. There are magnificent tepee and yurt accommodations too, all in direct contact with the magnificent nature.
Included:
4 Nights in a double, triple or quadruple room or quadruple tepee/yurt. Single rooms have limited availability and there will be a surcharge.
Breakfast, lunch and dinner, in between fruit, coffee, tea and water.
Individual coaching.
Vitality workshops, personal performance, intervision & communication sessions.
Transport between Faro airport and Rose Mountain Retreat Center
Not included:
Airline ticket
Travel cancellation, subsistence insurance, accident insurance
Activities outside the program, such as mountain biking, personal massage.
Team
David Peters
Professor Emeritus Westminster Centre for Resilience, College of Liberal Arts and Science, University of Westminster
David trained as a family doctor, and later in osteopathic medicine, then as a musculoskeletal physician From 1990 until 2005 he directed the complementary therapies programme at Marylebone NHS Health Centre, a ground-breaking Central London GP unit exploring new approaches to inner city healthcare. He has co-authored six books and many articles about integrated healthcare. Until 2010 he chaired the British Holistic Medical Association and still edits its Journal of Holistic Healthcare. David co-founded Westminster Centre for Resilience at the University of Westminster to address concerns about the wellbeing of people working in the NHS and the increasing pressures experienced by leaders in industry, and to develop courses and inter-disciplinary research in this area. The Centre's Healers and Leaders project is running resilience learning programmes for students, junior doctors, GPs, NHS community staff and leadership teams in industry and education.
Bas de Cock
Otorhinolaryngologist
"What else is the help of medicine than love?" ~ Paracelsus
Bas is a passionate integrative otorhinolaryngologist working at the Amstelland hospital in the Amsterdam region. In addition, as a medical professional he gives medical retreats aimed at people with tinnitus/hyperacusis, dizziness & medically unexplained symptoms (MUPS).
In his approach, he tries to strive for a maximum positive outcome at all times by placing his patients in their full power and autonomy. Bas follows his heart in this way to be able to offer the most optimal care for his patients and himself.
Franck Gielen
Breath therapist and yoga/meditation trainer
"If you master your breath you master the mind and your life"
As a Breath therapist and yoga/meditation trainer, Franck guides people, both in groups and individually, in the search for more peace, focus and well-being by working with their breath. After various experiences in his life, he came into contact with yoga, breath and meditation during his 2006 world tour in India and Bali and subsequently followed various training courses in Europe and America. Franck has the capacity to keep things simple and Down to Earth and give you a life-changing experience.
Angelique van Hest
Trainer & personal leadership coach
"It is our light, not our darkness, that most frightens us." ~ Marianne Williamson
With this in mind, Angelique shapes her training and coaching processes. As a trainer & coach, her talent is to be able to show, with passion & humour, which inhibitory patterns there are in your life and how you can break through them. She is capable of confronting people and allowing people to discover new views. This creates life from authenticity and people are more efficient and effective in their work with increased quality of life, both in work and private life.
Melanie Denissen
Outdoorlife coach
"By literally walking paths you experience various possibilities that give clear insights."
Melanie is the founder of Yokoso and one of the supervisors of the retreats. She is also an outdoor life coach and takes you into nature, bringing you into contact with your inner wisdom.
Because our Western lifestyle has led to us (unconsciously) distancing ourselves more from our unique "life path" and we can forget about what really makes us happy. She takes us to beautiful locations in Portugal where dilemmas and life issues are less complex and answers become visible.
Maria Koleva
Psychotherapist
As a psychotherapist and group therapist, Maria also specialises in the Balint intervision counselling method. In her own practice she works as a psychotherapist with complex personality and trauma issues, with a special focus on the origin of interactions and dynamics.
During the intervisions based on the Balint method, the unconscious is addressed; invisible layers are given a face and are used in the process of providing assistance. As a result, people are more able to establish contact between care providers and patients.
Antonia Wrigley
Lifestyle Medicine Practitioner, Vice-Chair of the British Holistic Medical Association and Founder of the Real Food Campaign
"Let food be thy medicine, and let medicine be thy food" ~ attrib. Hippocrates
Antonia is passionate about empowering people to take control of their health. A former GP, she now works from her home clinic integrating her various trainings including Nutrition, Herbal Medicine and Functional Medicine.
There will be time in the retreat programme for a discussion of the role Real Food can have in supporting our health and our future.
Antonia has also trained to be a Ritual Elder and may be introducing some small elements of ritual into the retreat if appropriate.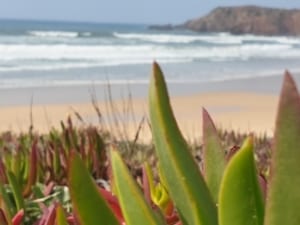 PLEASE NOTE
The dates and price are currently provisional. We will add a link to a registration form in due course. For now please do get in touch if you are interested.
[INSERT LINK TO REGISTRATION FORM]