Clinical Judgment and the Protocol
"Creativity is knowing what to do when the rules run out, or there are no rules in the first place."
Frank Levy
The Story of Margaret
This story was told by a GP colleague about a patient she was currently seeing. This is a transcript from audio recording; name and elements of the story were changed to protect anonymity.
"I was just thinking of one of my patients. She has purely fatigue and she's convinced it's something in her mouth. So it's very difficult. Complaints of fatigue are so common. She's an incredible woman; she's very high-flying, very gifted at what she does, but she has these episodes of profound tiredness where she can't do her music – she plays the piano –  and she can't do her composition. She has started to link this with an infection that followed dental treatment and has seen Max-Facs [maxillo-facial surgeon] on numerous occasions and has had surgery which hasn't really helped and although the pattern recognition for the stress side of things is quite common, the specific details of the surgery and her thoughts on it is unique and quite difficult, because she is quite convince that it's all linked with this infection.
She is very, very intelligent and comes in with everything written on an iPad with mind maps, digitally generated. You have to understand where she is coming from. She is a computer programmer. She is very used to problems being presented to her and I imagine being able to think logically. She is very, very logical – Oxford graduate – and having something outside her control, perhaps she can't immediately fix, but she's open to the fact it could be in her head. It's tricky because she keeps going back to wanting more and more surgery, private referrals to Max-Facs."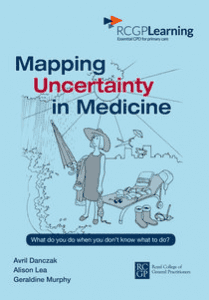 Margaret's problems are uniquely hers. But any general practitioner will recognise her story. The GP colleague telling the story later called it a 'flavour', an intriguing metaphor. She immediately quoted another patient with a similar flavour. This 'pattern recognition' is a variant of the commonality that defines a diagnosis. But a useful medical diagnosis is one that provides clues about what to do next. We could say that Margaret has the diagnosis of 'Somatoform disorder', but this is little more than fancy words to describe the symptoms and is unlikely to help her. Holding this uncertainty and finding the opportunities in it requires imagination, skill, experience and time, with the patient as a partner on this journey. You could call this approach, Wise. If the ancient tree on the 'Wise' page of this dimension were an ageing doctor, somehow we could imagine he or she would know how to do this.
Guidelines, protocols and checklists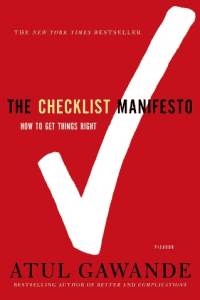 Modern health systems are awash with algorithms, guidelines and protocols that may give us the feeling that we know what to do but they risk overdiagnosis and overtreatment. Of course, they have their place, especially for complex procedures where the inclusion of every detail is important. Atul Gawande promotes checklists for this. But this is not for Margaret or many other patients, particularly those with multiple long term conditions. Perhaps for them the protocol or checklist could become an aide-memoire, a recipe to fall back on, but will always lack the creativity of the chef-de-cuisine.
The wise way forward is based on a human relationship of trust and mutual respect as part of a holistic view of the person and the challenges. However, the 'system' is not geared for these supposedly unreliable and unquantifiable manifestations of humans in conversation. Worse still, the Evidence Based Medicine (EBM) movement, upon which the system rests, is described as 'a movement in crisis'  for five reasons: (1) EBM's 'quality mark' misappropriated by vested interests; (2) volume of evidence (especially clinical guidelines) is unmanageable; (3) statistically significant benefits may be marginal in clinical practice; (4) inflexible rules and technology-driven prompts produce management-driven rather than patient-centred care; (5) evidence based guidelines do not work well with multiple illnesses – 'multiple morbidity' – now the great majority of patients with long term conditions. This is made clear in a report from the Royal College of General Practitioners in 2016: short version;  full version.  The main risk to patients like Margaret with medically unexplained physical symptoms (MUPS) is one of bouncing around the health service, consuming resources and becoming entrenched in their patienthood.