To Come Home to Yourself
May all that is unforgiven in you
Be released.
May your fears yield
Their deepest tranquilities.
May all that is unlived in you
Blossom into a future
Graced with love.
John O'Donohue
What is 'Self-Caring'?
It may seem fairly self evident that self-care is about looking after ourselves but it is not always easy to do, especially when we most need to do so. 
Firstly we need to 'care' about ourselves – to value ourselves and our health. This may require us to cultivate self-compassion. 
Then we will need some knowledge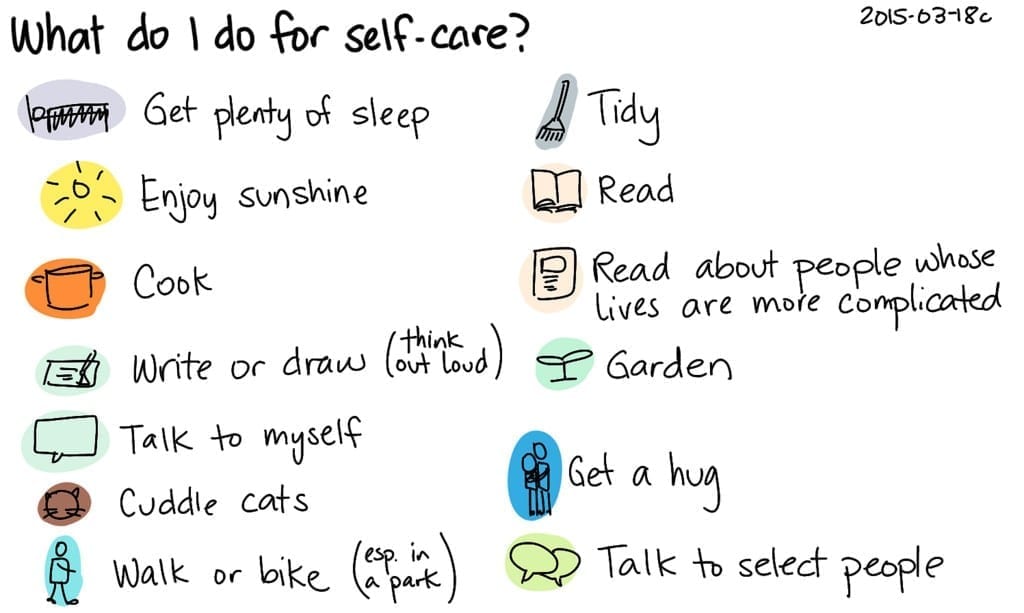 of what is good for our health. We all now know that smoking is bad for our health and I think most people have a basic idea that they should eat healthy food and exercise but the specifics of this can be very confusing, with different messages in the media and even from health care professionals. But diet and exercise are only part of the picture. How we live our lives – how we work, play, relax, communicate and think – these are all important too. 
Caring and knowledge are a good start and may help us look after our health much of the time, but we also need motivation and self-efficacy especially when we are dealing with habits or addictions.