Bringing you helpful, evidence-based, holistic & inspiring information during this difficult time.
Support your immune system with a healthy lifestyle
Besides social distancing and hand washing the health of our immune system is critical in fighting viruses.
Top tips:
Real Food for Immune Resilience
Eating food as nature intended is one of the most important things we can do for our health. Our passion for Real Food led the BHMA to form the collaborative Real Food Campaign
What to eat:
E

A

T

A

R

A

I

N

B

O

W

: a variety of colourful, seasonal fruits and vegetables – ideally organic
Pastured or organic meat, eggs & dairy and wild-caught fish
Nuts, seeds, pulses & whole grains
Herbs & spices
Extra-virgin olive oil, coconut oil & butter (grass-fed/organic)
Therapeutic foods – see Kitchen Remedies below
What to reduce:
Sugar and sugary foods including fruit juice*
Refined carbohydrates e.g pasta and white rice*
Processed foods
Vegetable oils and fried foods
* Did you know that the majority of people dying from COVID-19 have diabetes or pre-diabetes?
Boost your immune system with Real Food – blog from our Real Food Campaign
Natural Remedies & Supplements
Herbal remedies and nutritional supplements can both play a role in helping us build a healthy immune system. Herbal remedies can also be used to help alleviate symptoms and some have anti-viral properties too.
While we are not recommending these instead of routine medical care they can be used by those who are not currently in need of medical care and can possibly be used in addition to conventional treatments.
Kitchen Remedies
Key nutrients for the immune system
It is ideal to get all the nutrients we need from Real Foods however at times of greater stress supplementation may be beneficial. If wanting to supplement in doses above the RDA then it is advisable to seek the help of a suitably qualified practitioner.
Partner's Resources
Below are some useful resources from our colleagues and Real Food Campaign partners.
HEALTHFLIX –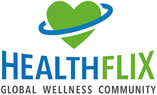 An online community built by leading experts in health and wellbeing to help us all get through the stress and isolation of the COVID-19 coronavirus crisis.
Resilience Skills Webinars & Online Course by Dr Chris Johnstone of the College of Wellbeing
Covid Zone – Alliance for Natural Health
The College of Medicine's Our Health Directory – which contains an analysis on the evidence supporting different self-care measures.
Social isolation linked to inflammation blog by ION – the Institute of Optimum Nutrition
Other good stuff:
Coronavirus (covid-19): Latest news and resources –

COVID-19 Functional Medicine Resources
What Are Antiviral Herbs? – blog by Learning Herbs
How To Manage Anxiety In The Face Of A Global Pandemic with Dr Judson Brewer – Dr Rangan Chatterjee's Coronavirus Special
Living with worry and anxiety amidst global uncertainty by PSYCHOLOGY TOOLS
Collective Vulnerability, the FFTs of Online Learning, and the Sacredness of Bored Kids by Brené Brown
A list of free, online, boredom-busting resources! by ChatterPack
Future Learn – explore online courses to continue studying, build professional skills, and connect with experts.
MOVE ME: Are you one of the millions of people in self-isolation or lockdown around the world? Let's dance our way together through these dark times. We'll dance every day to the same song all over the world until the global Coronavirus shutdown is over.
A conversation about COVID-19 (Functional Medicine, clinically focussed) with Dr Kara Fitzgerald and Dr. Sam Yanuck
Can the coronavirus really live for 3 days on plastic? Yes, but it's complicated – from the Philadelphia Inquirer