Chair
Dr William House

William House is a retired general practitioner interested in understanding health and illness in non-medical ways, especially the creative arts, and through the social and economic roots of health and illness. He undertakes research in primary care, including aspects of holistic practice. William leads a community development for health organisation in Keynsham.
Vice Chair
Dr Antonia Wrigley

Antonia Wrigley is a GP with an interest in Nutrition, Natural Medicine and Holistic Practice. She took time out of her medical training to explore different Healing Arts including gaining a BSc in Nutrition and training as a Western Herbal Medicine Practitioner. In the future she would like to become more involved in Sustainability Issues and in enabling Healthy Communities.
Trustees
Dr Thuli Whitehouse

Thuli Whitehouse is a GP and a Yoga Teacher. She has studied Ayurvedic Medicine and Anthropology, completed two yoga teacher trainings and worked in India. She now runs yoga classes and retreats alongside her work in General Practice. She is dedicated to uniting the scientific and holistic paradigms to bring ever improving health.
Betsan Corkhill

Betsan is a Lifestyle Health Coach who has many years clinical experience as a former senior physiotherapist. As a coach she specialises in working with people living with long-term health problems, particularly pain and is a passionate advocate for a whole-person approach to health. She is the recognised world expert on the use of therapeutic knitting for improving health, wellness and managing illness. As a published author she has written, contributed to, or featured in, articles for hundreds of magazines, newspapers and websites around the world as well as live radio including BBC Radio 4's Women's Hour and iPM. She was nominated as one of the 'Women of the Year' in 2015 for her contribution to society.
Simon Mills

Simon Mills has been a leader, writer, researcher and practitioner of herbal medicine since 1977. He is now Project Lead for a DH research project Integrated Self Care in Family Practice at two large NHS practices. He set up innovative postgraduate programmes in complementary health care at the University of Exeter, integrated health at Peninsula Medical School, and the first MSc in Herbal Medicine in the USA. He is Managing Director of SustainCare Community Interest Company, a non-profit body that is integrating a new evidence-base and educational program for the use of plant remedies with other user-directed approaches to self care.
Ian Henghes

Ian Henghes is a visual communications specialist. He founded a video facilities company, headed an interactive design division, and has produced a wide range of projects especially in the heritage and arts sectors. Ian works primarily in online development, and enjoys a range of activities including phototography and teaching children ICT and film skills.
Peter Donebauer

Peter Donebauer has had a life long commitment to holistic life views. He is a full-time moving image artist (again) after 22 years running Diverse Production Ltd, one of the UK's most respected producers of broadcast factual programmes. His website www.donebauer.net
David Balen
David Balen is Managing Director of Balens, one of the largest Independent Insurance Brokerage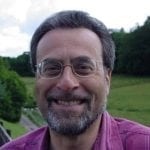 Firms for Health and Well-being Professionals in the UK and the ROI and a 3rd generation Family business. A trustee of 3 Charities related to CAM, David is passionate about the benefits of Natural Medicine and is seeking to facilitate Meta data analysis regarding its benefits. He regularly lectures and writes journal articles on Insurance and Risk Management.